Welcome to Salty Seas Cottages!
Our cottages are spacious with large picture windows
and covered decks that offer ocean views in a private, peaceful setting.
We Can't Wait to Meet You!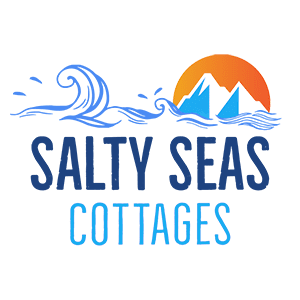 Memories make the best souvenirs – stay with us this year and let Salty Seas Cottages give you the perfect jump start to turning your vacation's moments into memories that will last a lifetime!
Salty Seas Cottages
Ochre Pit Cove Wharf Rd
Ochre Pit Cove, NL
A0A 4G0
Phone: (709) 598-0600
Fax: (709) 598-0600